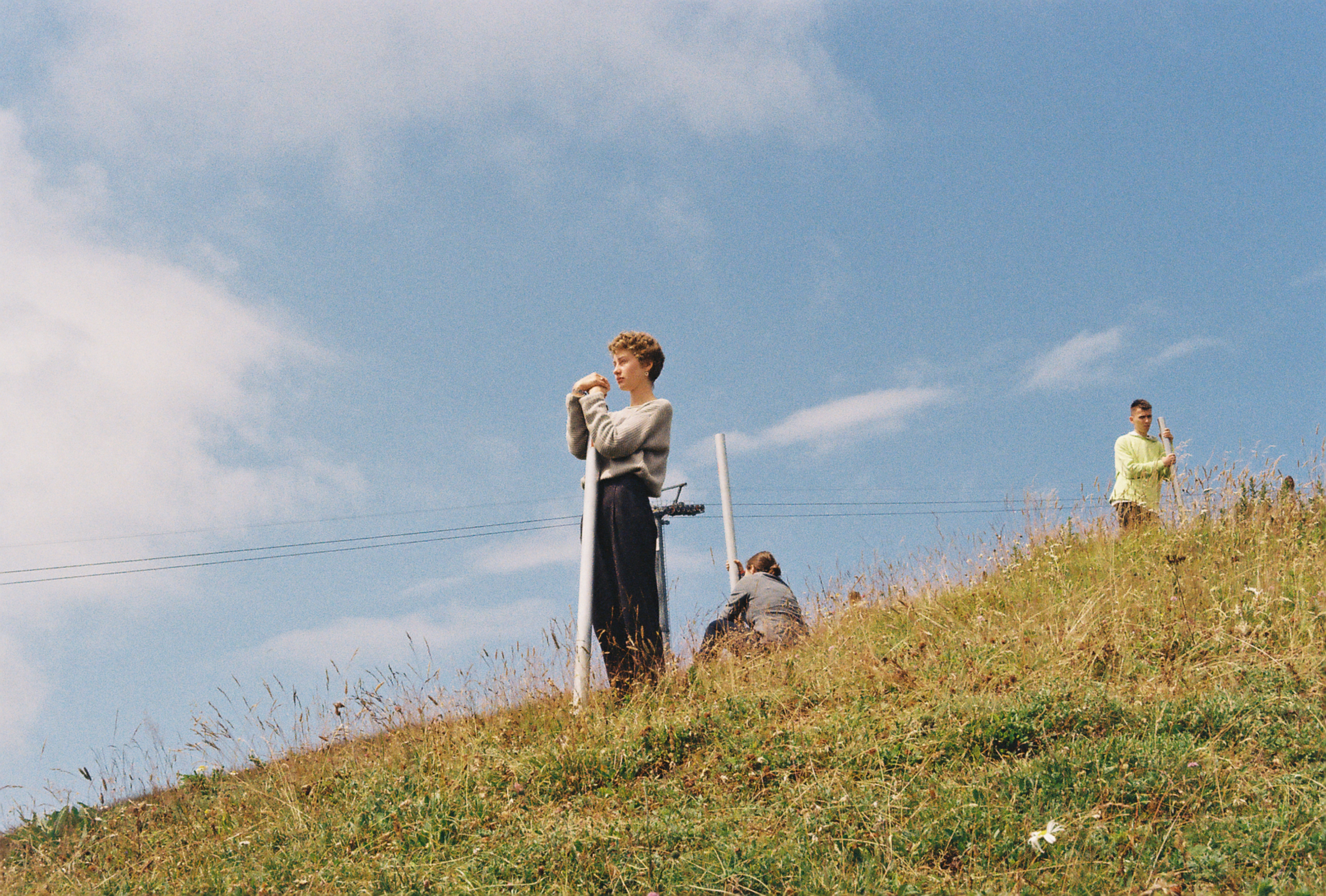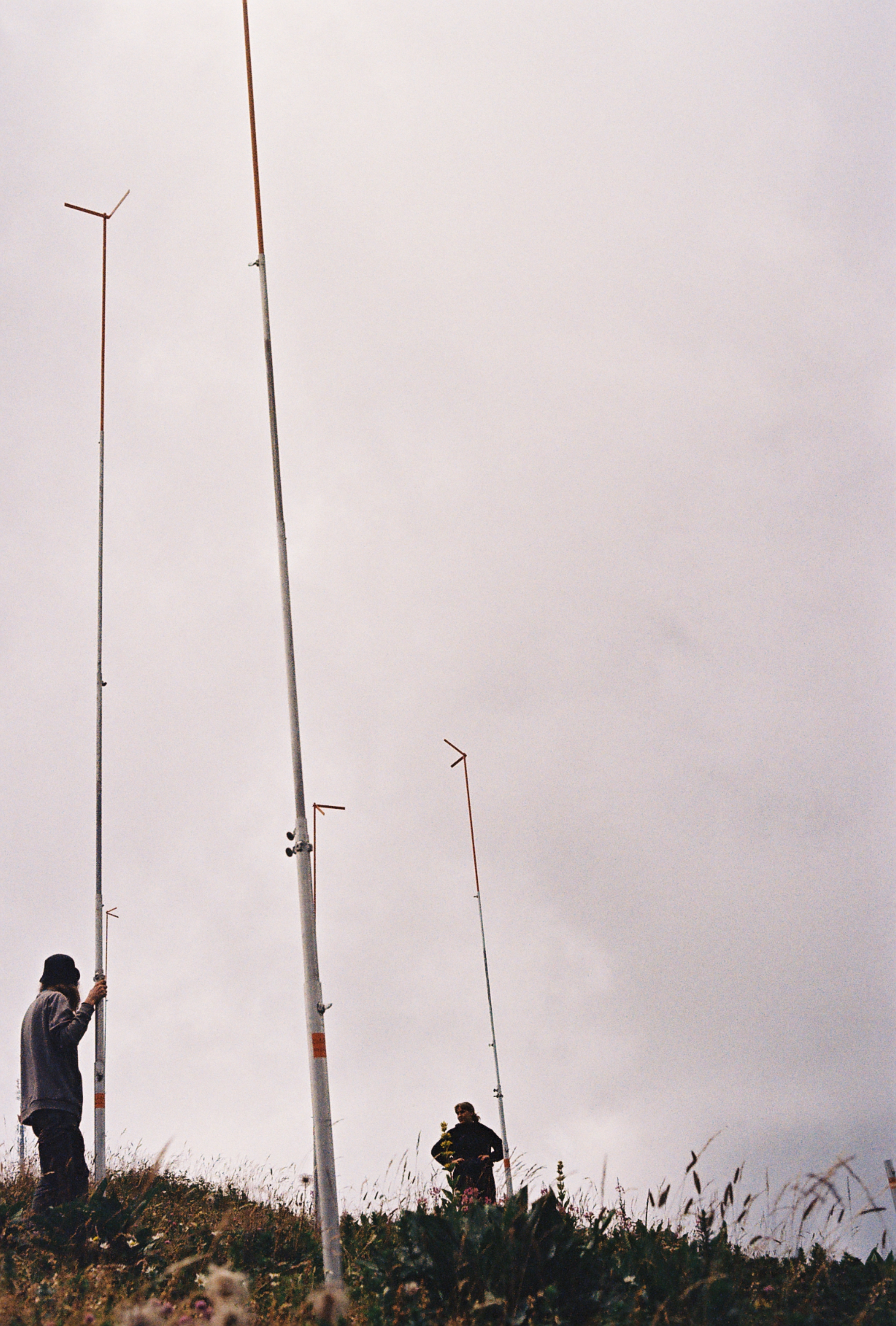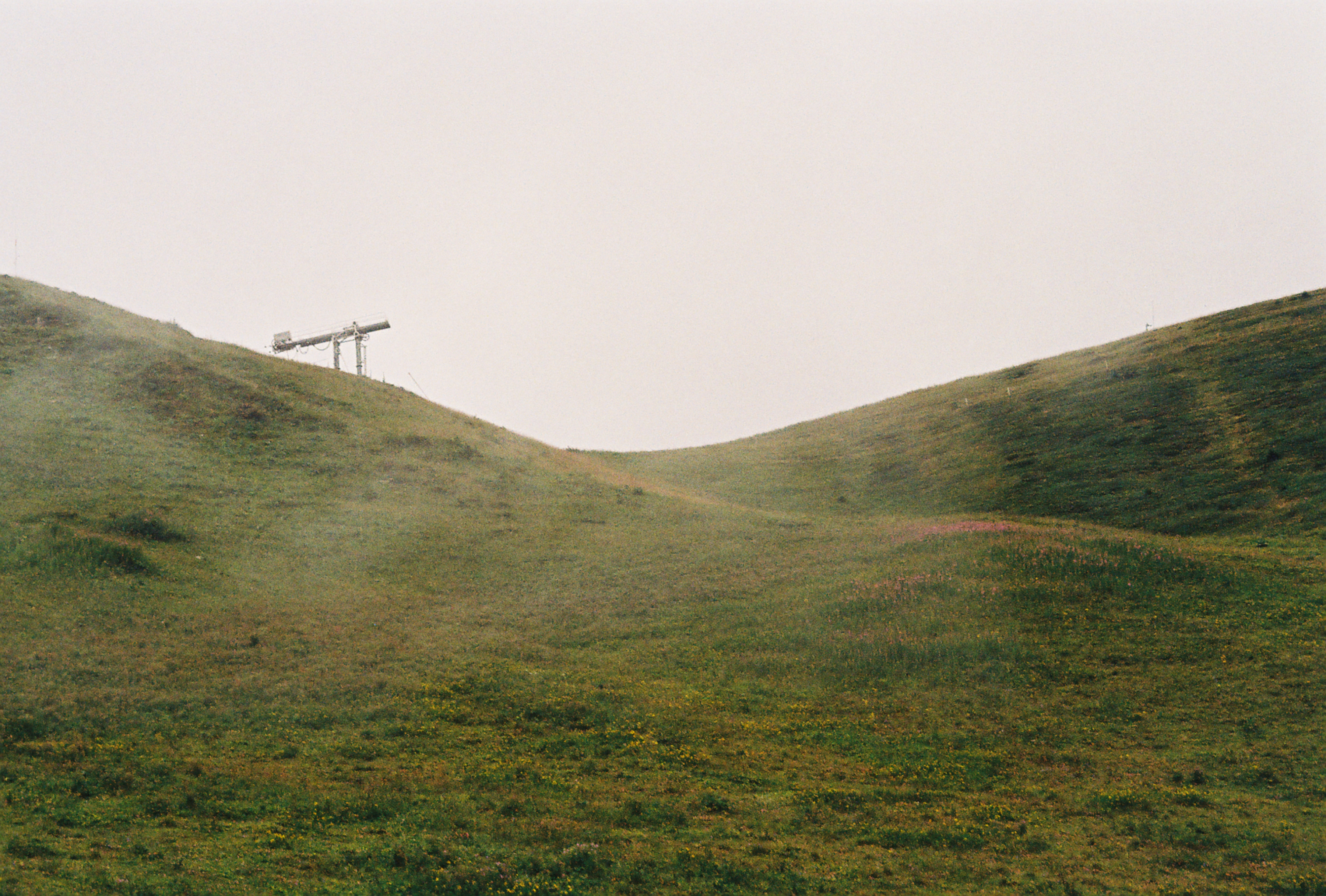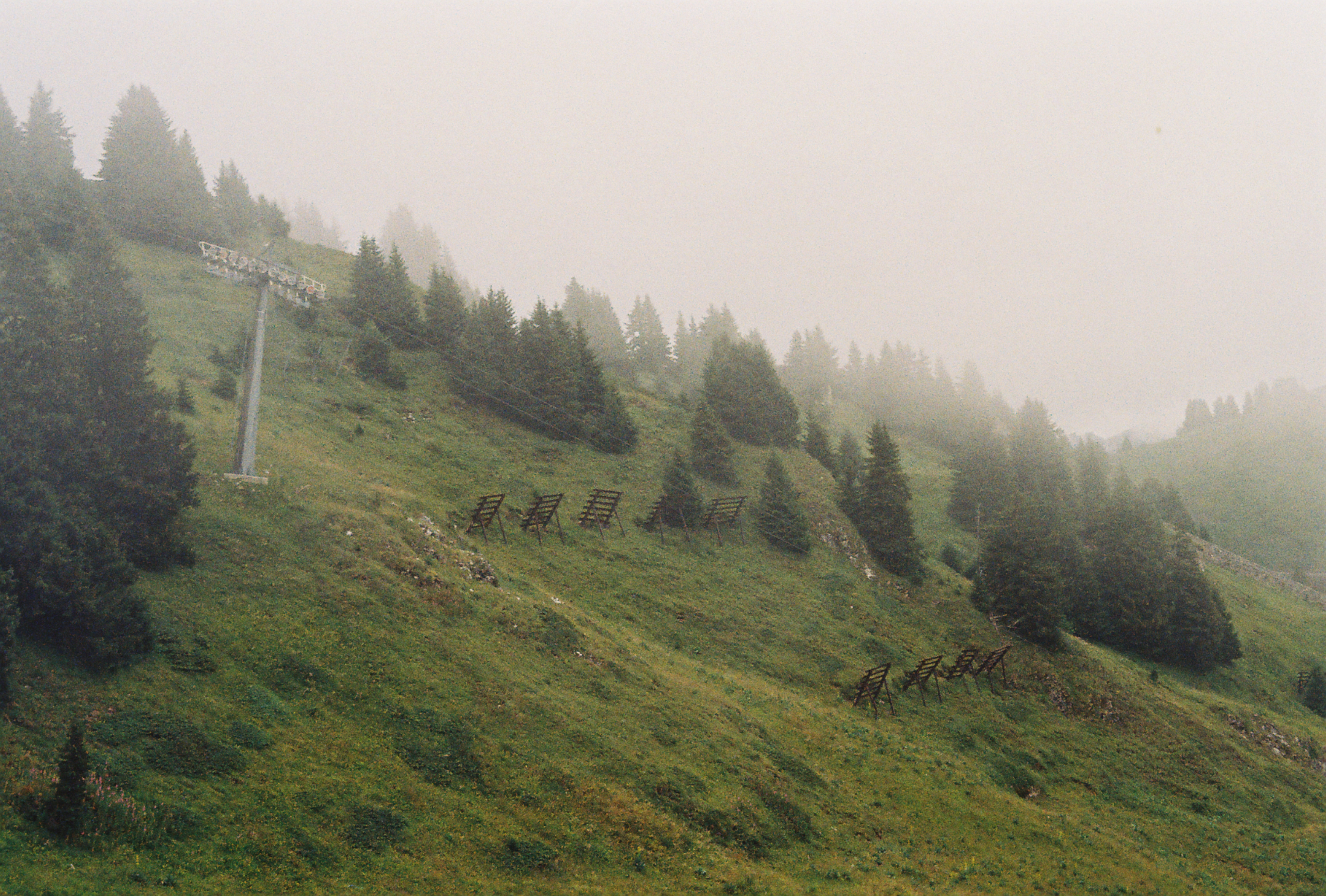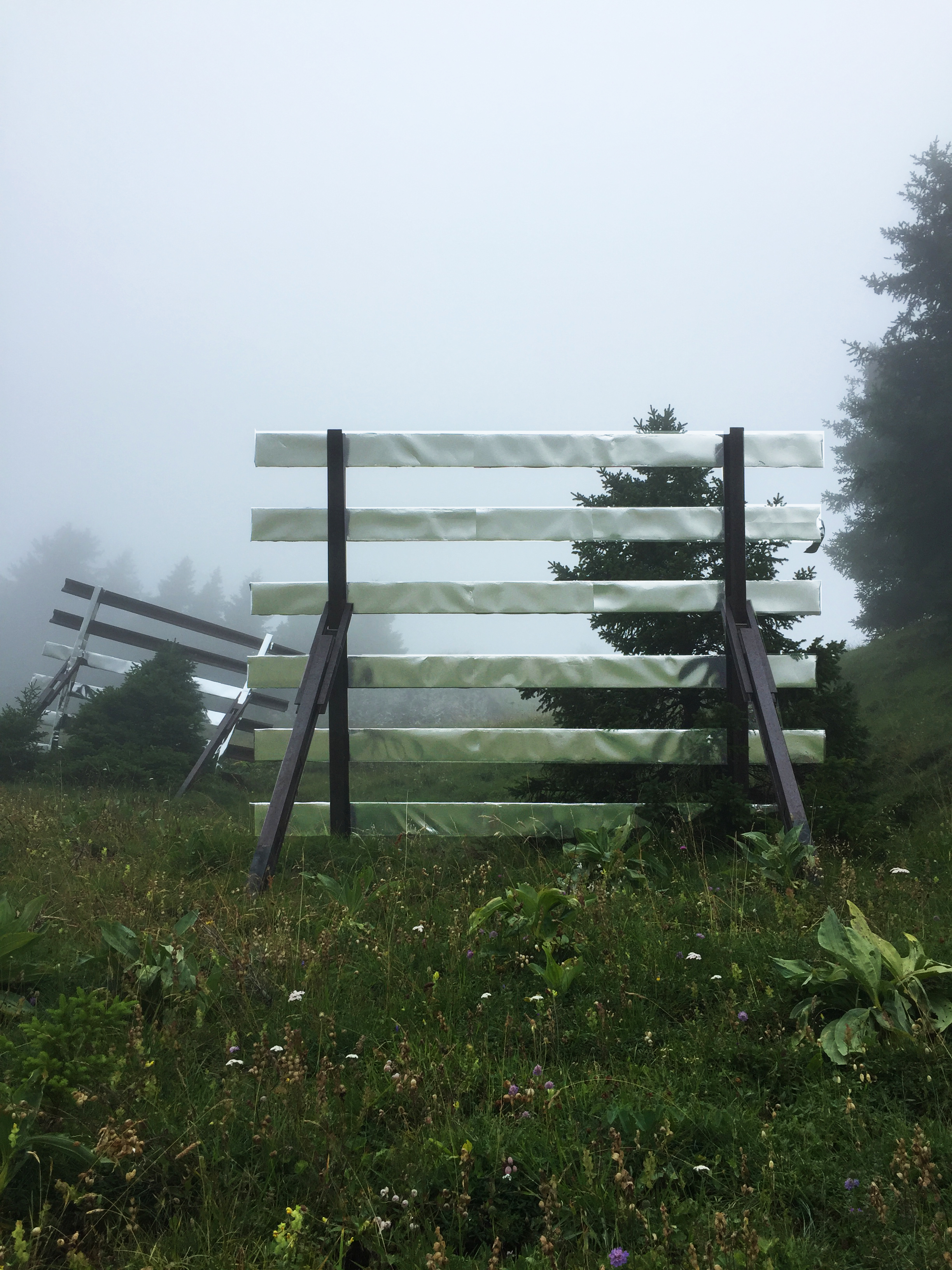 Paradis Artificiels

The landscape as perceived by a tourist is an artificial reality, a constructed image in which we stroll, trapped inside the four surrounding walls of the controlled market. The enclosed paradise offers and controls all we want to see, all we want to buy, through a complicated mechanism similar to that of a theatrical stage set. Although sometimes, when the snow starts to melt or the cold winds start to blow, we might – for a breathtaking instant – experience a moment in-between the two realities and confront ourselves to the infrastructure below the image, to the infinite everydayness below each post card, or to the savage exterior nature.

The concept of tourism is intimately related to time, the time of the year or the time of the day, the time of prosperous development and the time of economical decay. The historical time of the archaeological sites and the limited time of our visit. Time itself implies temporalities of presence and of absence. Absence of values, absence of locals, absence of life during winter or summer, a cycle of suspense and expectation. Absence of control, absence of regulations and absence, finally, when the construction site remains unfinished and naked in all its artificiality, empty of arguments and of life, abandoned to negotiate its value with the relentless landscape.

Acknowledging the artificiality of any thought and looking for pieces of paradise inside the absence, the workshop will intent to experiment simply but precisely upon the notions of constructed landscape, temporality, memory, expectation and finally ruin, in order to understand the paradoxical coexistence of Paradis Artificiels.


EASA Villars-sur-Ollon 2019.
In collaboration with Julia Widmann.
Coksaygil Ilayda, Compeers Thomas, D'herde Jakob, Fedin Anton, Hogoshti Adthe, Janicic Andrea, Kouli Ioanna, K Peetu, Laskaridis Andreas, Livsdatter Vilde, Miheev Dima, Millan Helene, Rietums Pauls, Schroeder Laura, Zozel Selma.

© Photography Arimna and Aleksandra Kononchenko.